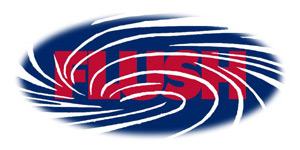 Flush a Protest Project
A group installation concerned with what is being flushed down in the current administration
At the Swedish American Hall, 2174 Market Street, San Francisco. Open to the public Fridays and Saturdays from 11 to 5pm, through July 28th. Further details go to : Flush, a Protest Project on Facebook
Workshops
I am offering workshops at my studio! Please contact me for possible dates. Subjects are:
Painting with thickened Dye-learn to paint on silk and wool. Make your own fabric!
Silk-screening with dye or pigment: Create your own image and print it on a top or pillow.
Create a re-do: Bucket dye a top to embellish with fabric, stitching and silk screen.
Explore using Solvy: A dissolvable interfacing, for collage with thread and fabric scraps.
Floorcloths: Make a canvas rug!
Or customize your own weekend retreat!
Spring Explorations
I am wanting to design the perfect dress. Kinda like the Koos Van der Aker pattern, the red one with stitching and ruched sleeves. Vogue pattern. But slimmed way down. Then, a scaled down EF vest, same style just smaller. I emulated a cool asymmetrical 3/4 jacket I saw in a Nordstrom catalogue very like my K-nette and I have made it mine…
Painting differently, creating a more watery ground, then discharging the crisp graphic on top. Never know what will happen, haha…
Oh, those beautiful Re-dos! Have in mind to deconstruct them more and use them more like yardage…Channeling Diane! Sideways re-dos!