See Marj City in SAQA's exhibit at Sebastopol Center for the Arts
Join us for an exciting modern quilt show hosted by Studio Art Quilt Assosiation. Opening Saturday January 11th thoughFebruary 16th. One of my pieced, layered and loved scrap wall pieces will be on display.
Lecture Workshop for PenWag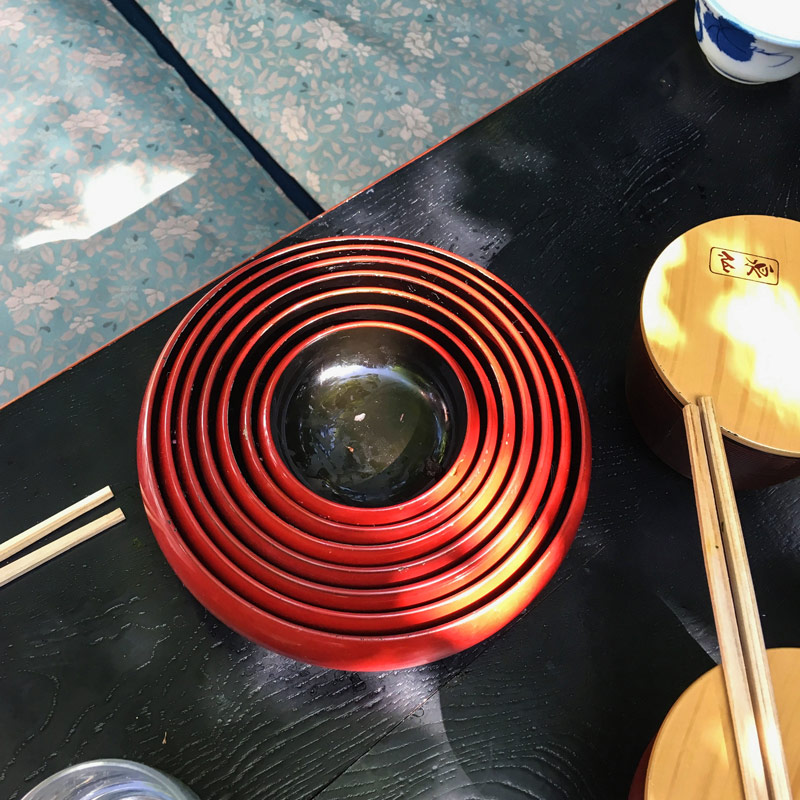 Join us for a talk about Holly's Cultural trip to Japan! January 11th in Palo Alto for the monthly Peninsula Wearable Art Group meeting. Included will be an afternoon embellishing with printing, stitching and scrap overlays on already made shirts. Making and doing in the New Year! 
Fall Explorations
I am working with a new jacket pattern called BBette, with squared armholes, a slightly ehtnic look. It's very flattering.  I have made 2 new dress patterns and a new top, plus the vest the same silhouette as the BBette jacket, which should all look fabu in pieced indigo! 
Digging deep into my 4 boxes of Moroccan, Africa, Thai, Japanese Indigos. Yummy!
I am making more re-dos. Reshaping and printing to make eminently wearable pieces all the while doing right by our environment.
Workshops
I am offering workshops at my studio! Please contact me for possible dates. Subjects are:
Painting with thickened Dye-learn to paint on silk and wool. Make your own fabric!
Silk-screening with dye or pigment: Create your own image and print it on a top or pillow.
Create a re-do: Bucket dye a top to embellish with fabric, stitching and silk screen.
Explore using Solvy: A dissolvable interfacing, for collage with thread and fabric scraps.
Floorcloths: Make a canvas rug!
Or customize your own weekend retreat!