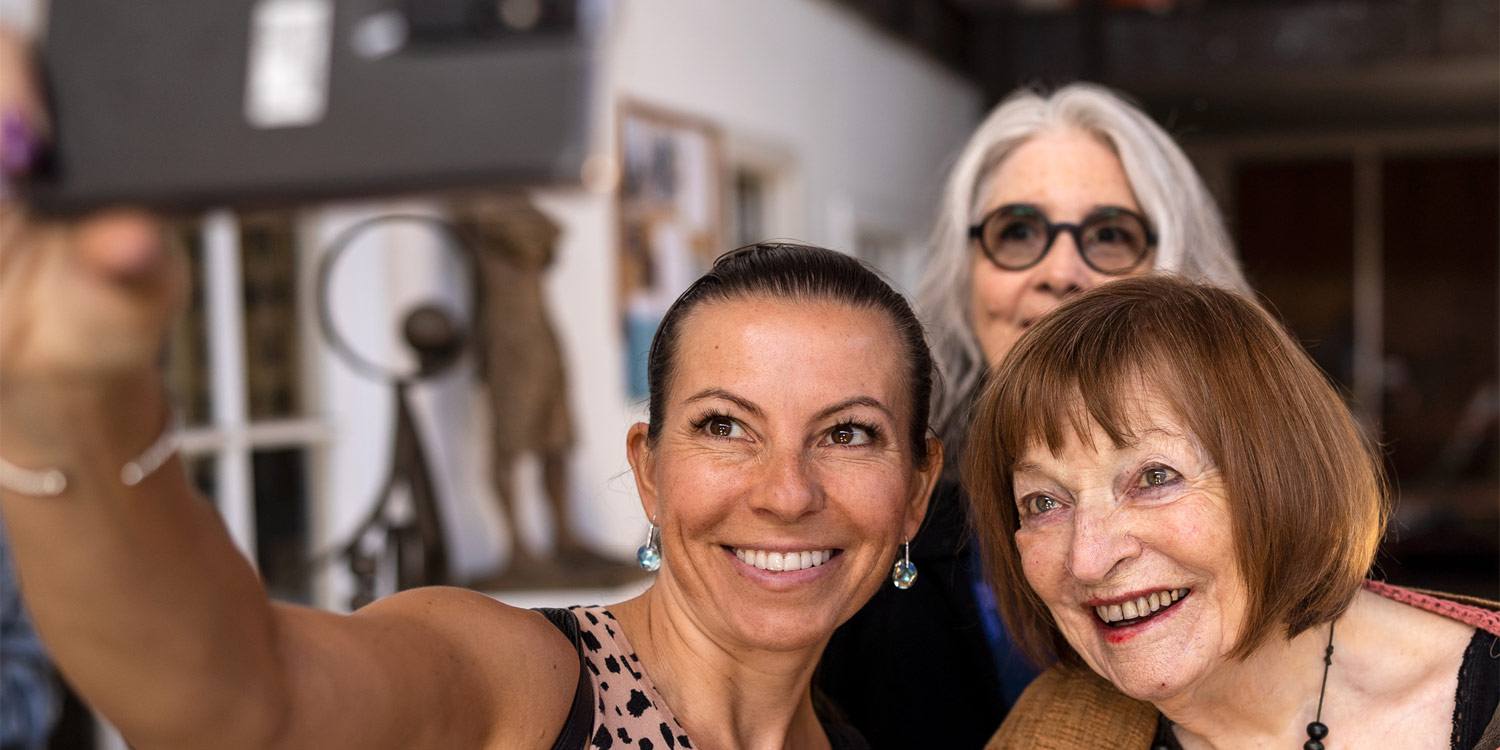 My mother passed away July 15th at the age of 97. She hadn't been to her studio since December but that doesn't mean she wasn't working. She was still engaged with her art practice till about a month or two before she just couldn't anymore. Those are big shoes to fill. You can check out her website and see for yourselves: ebaart.com.
My care of her started in 2020. It was our first look into her mortality and it was sobering. She went to the hospital and after her "spa" treatment there, went home now taking pills. She'd only taken vitamins before that. Covid was upon us and life was looking different. I started out coming to her 2 days a week. Then after a bit, hired one companion, then another and then a third. We became her "Team Elaine".
In those ensuing years, she made a bronze sculpture of a kneeling man in honor of George Floyd, a 7′ x 9' diptych of the siege of the White House and, mostly completed a large painting of a cello player playing in front of bombed out buildings in Ukraine. She was very political in her later years.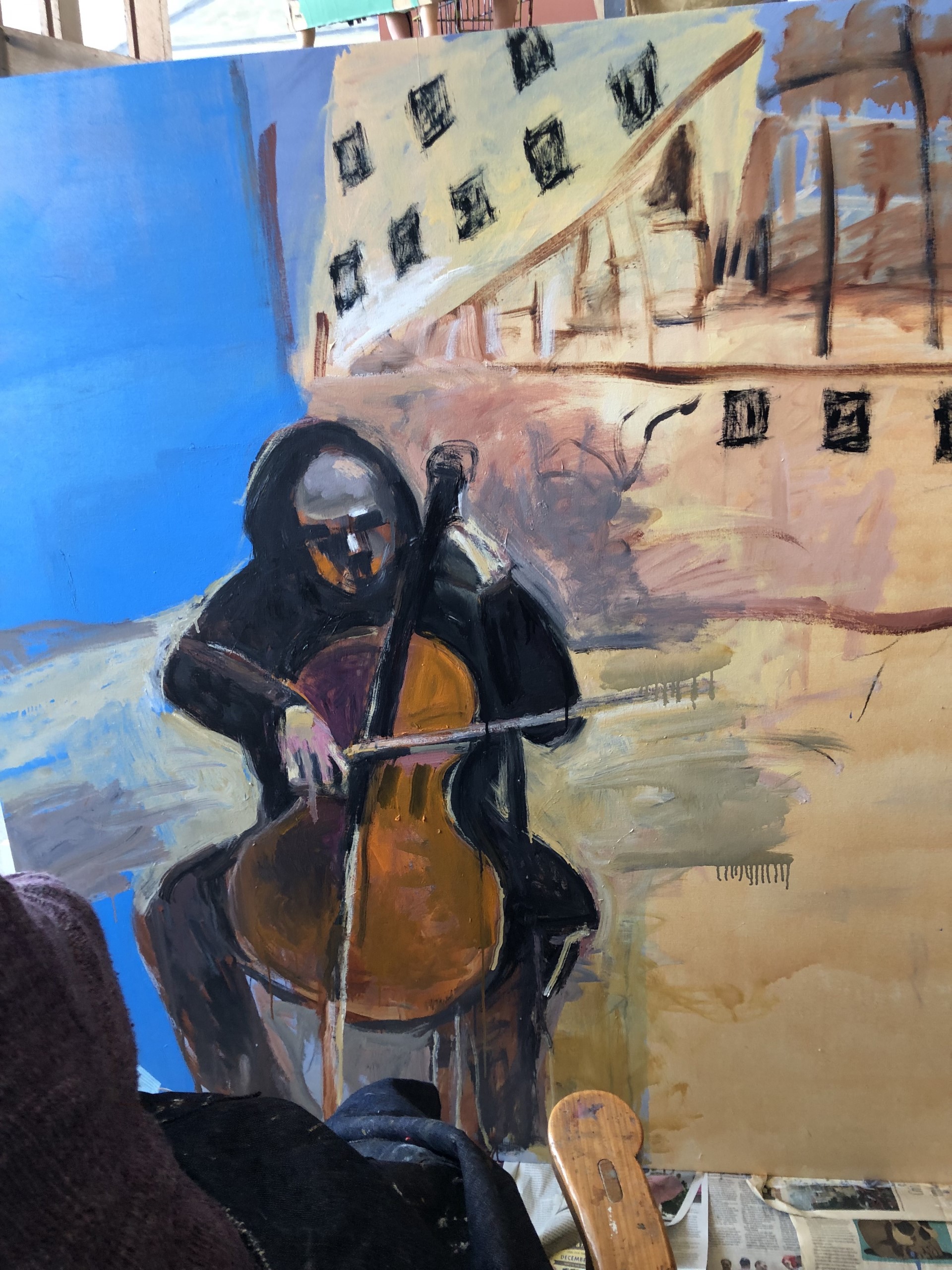 Mom's unfinished painting of Ukranian cellist in front of bombed-out buildings in Kviv. This was her last painting that she worked on.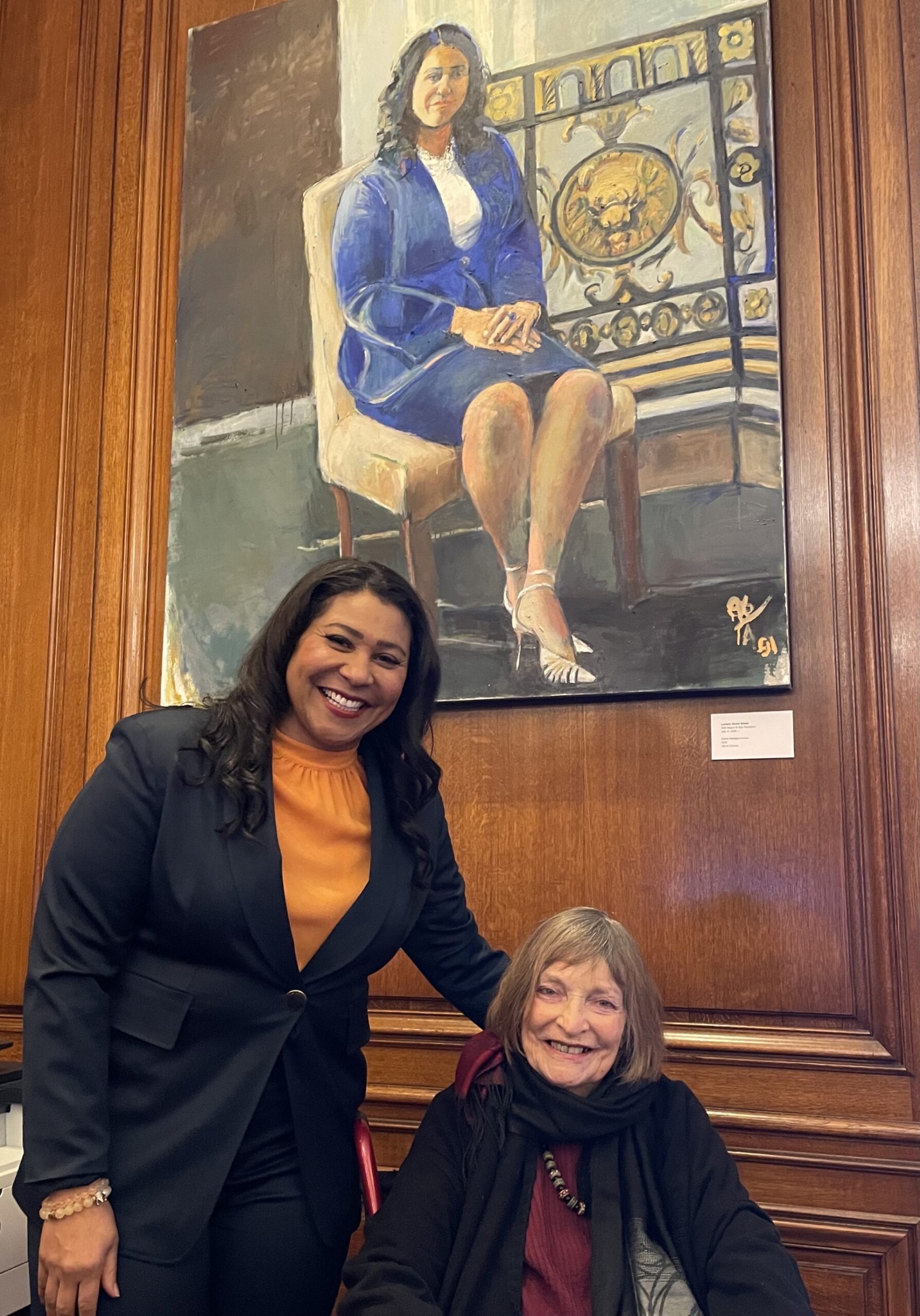 Mom with London Breed at City Hall in San Francisco, posing with her last mayoral painting.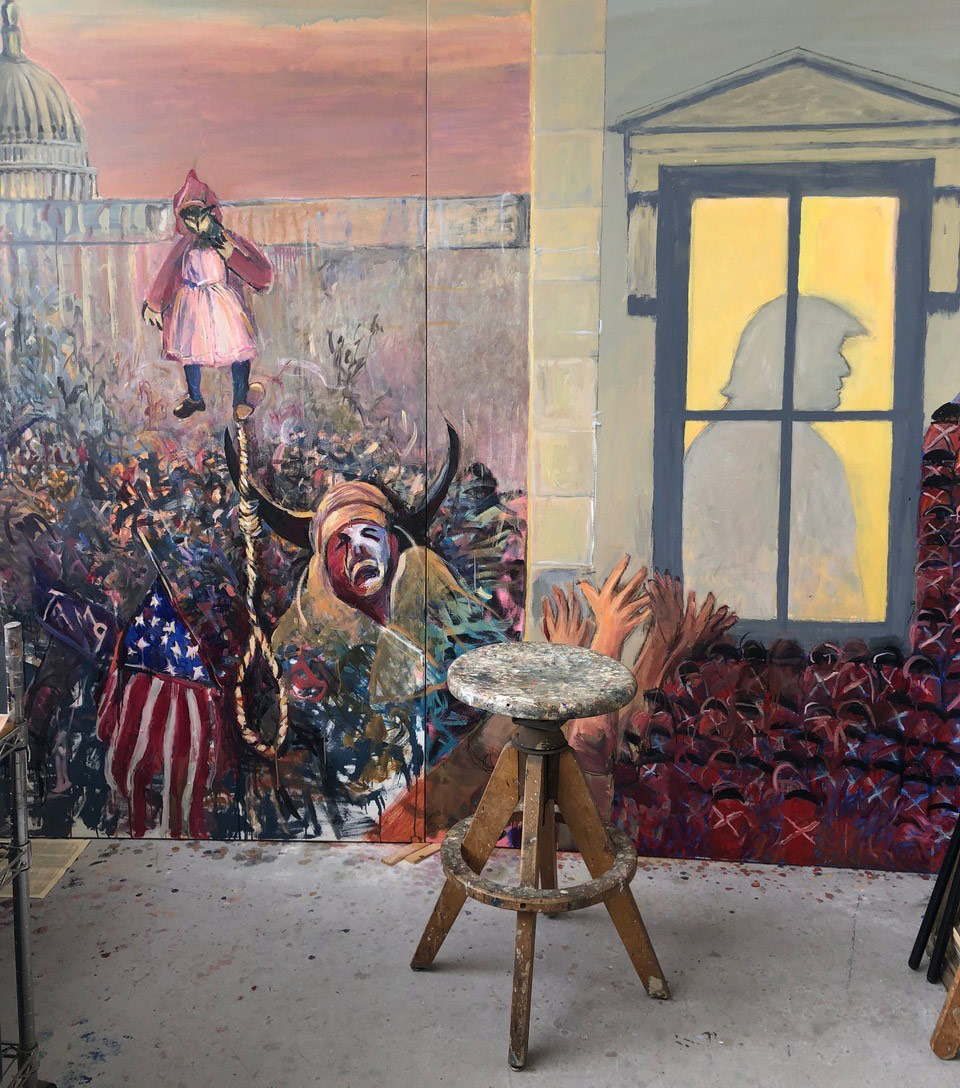 Diptych of the January, 6th. seige on the US capital in Washington D.C.
Header image: Kristina, mom's main helper, taking a selfie at Artworks Foundry in Berkeley, CA.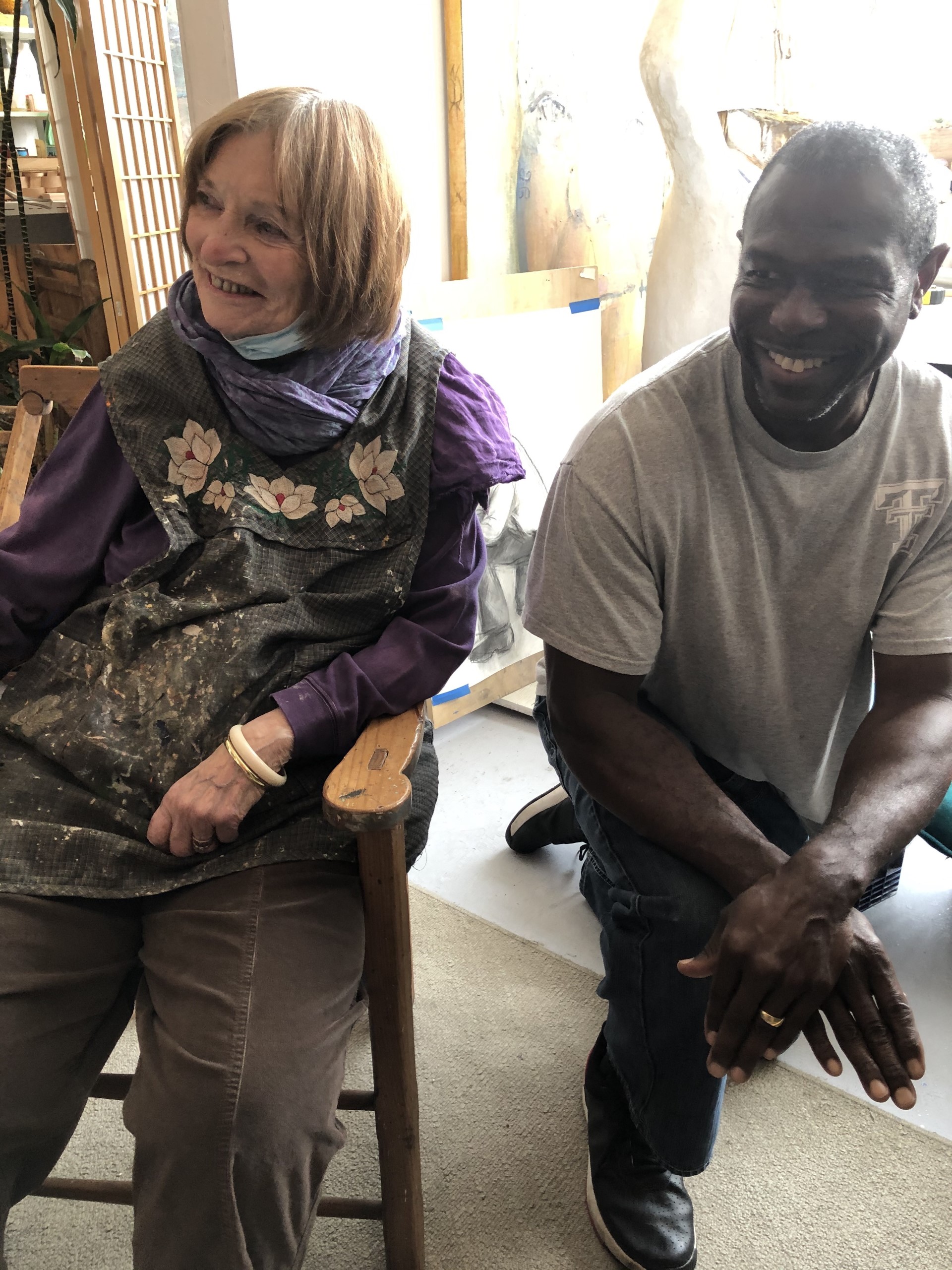 Mom with Andre Hines, her muse for the Kneeling Man sculpture.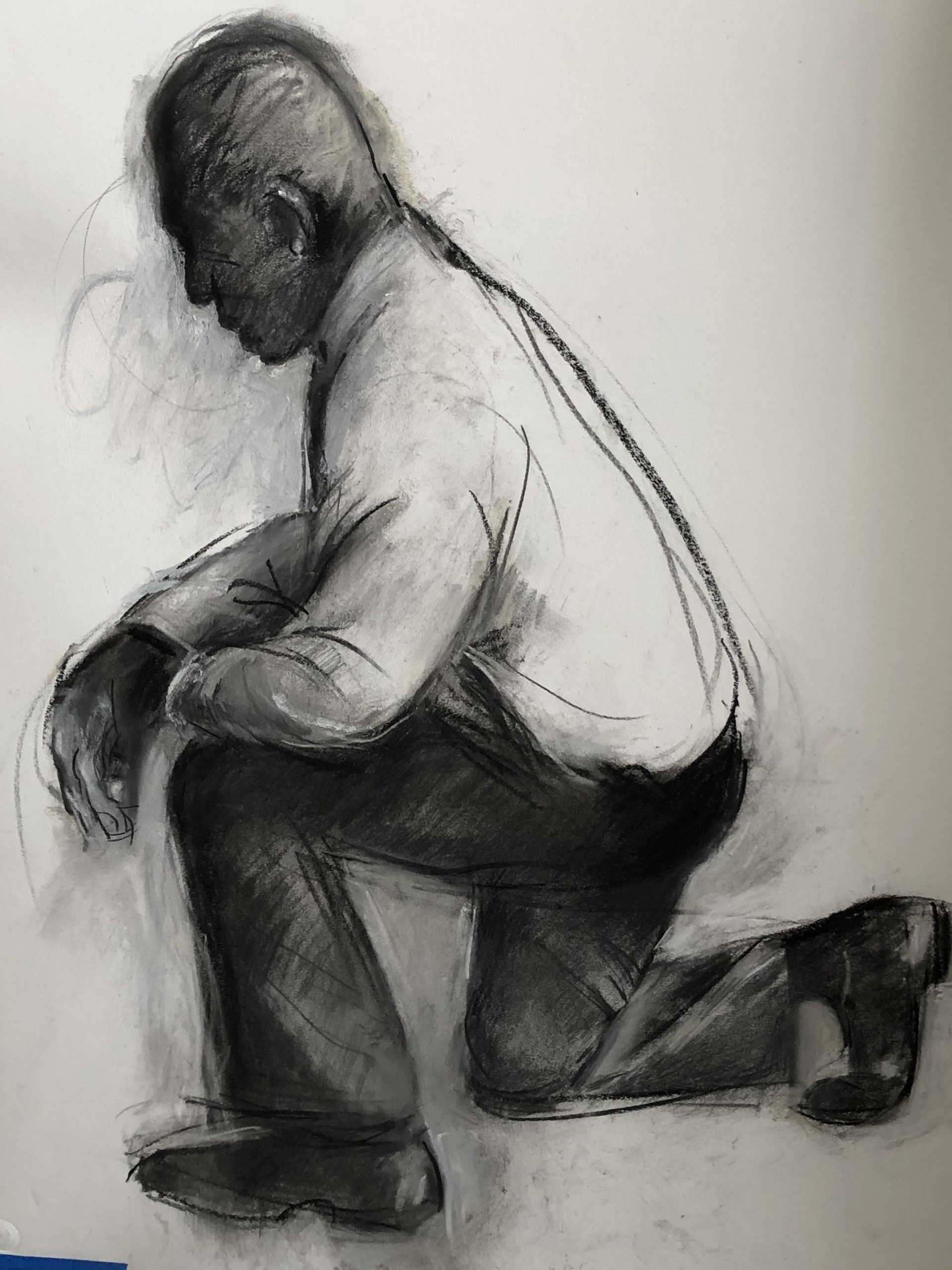 Sketch of Andre Hines posing for the kneeling man, which was later turned into a bronze sculpture.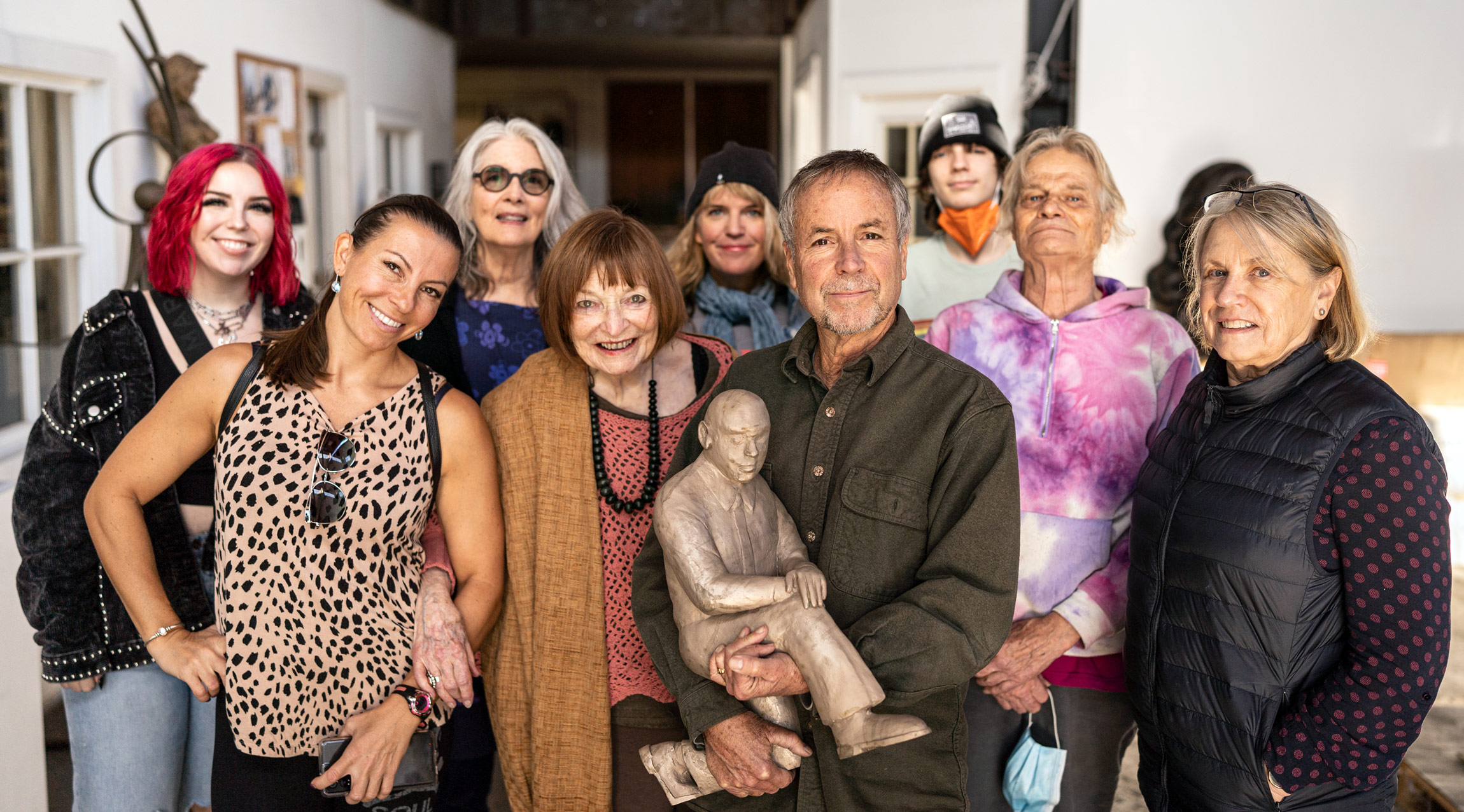 Group photo at Artworks Foundry with helpers and family. November 2021.
I'm telling this story to illustrate the process of a very prolific artist coming to grips with the inevitable from a daughter's perspective. Everyone's journey is different according to who they are. I had the privilege to assist mom with her projects and daily needs. It wasn't easy, but it was such a valuable experience for me. I am still weighing the need to finish everything you have wanted to do, (did I mention she also published a memoire!), or to be quietly introspective and real about what is going on. My mom was very driven, and I think at the end she accomplished all the things that she wanted to say with her work. And we had sweet times of connection: watching our PBS Masterpiece shows, eating yummy food and looking out her window and telling stories.
I miss her very much.