Okay—I don't think I have ever taught 11 women, and schlepped all my scraps, sewing machine, artworks and clothing anywhere. But when I was invited to work with this close knit group of artist/sewers I jumped on the opportunity. I love to teach. It is such a perfect balance of give and take.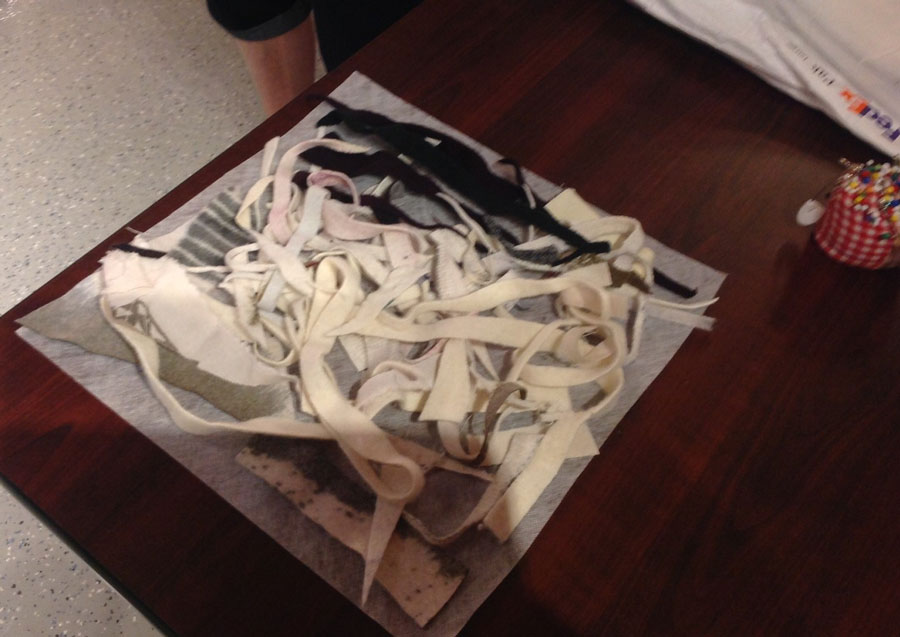 I tried to come up with a curriculum, but the years have taught me to fill in as I go along. I know what I am doing. Do I get nervous? Yes, but then we get into the flow, that all melts away. I am there to share and they are rapt listeners. And they in turn gift me with their ways of doing things and their vulnerability.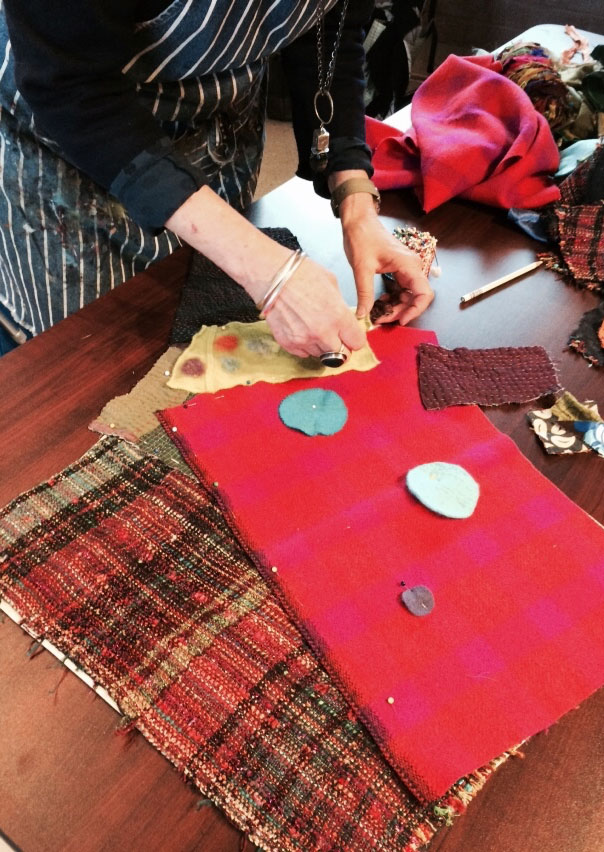 Sunday I do another demo of my Dervish process: collaging pre-painted fabric together into a vest shape. There again everyone has their way of assembling and approach to composing. But I hope I offer another way of seeing. It is wonderful to watch these women using all their senses to create in a new way.