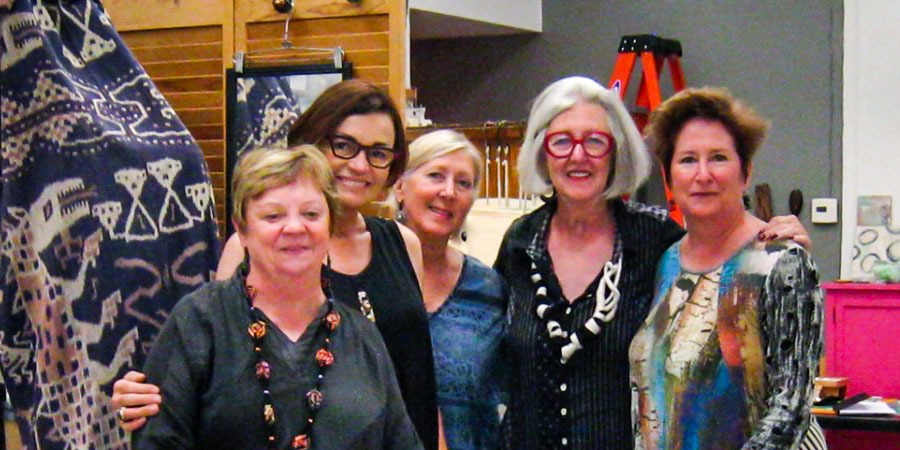 A painting with thickened dye workshop-handouts, masks, gloves lined up and ready for the Cruzianas to come paint their hearts out. 5 women came, so I moved some tables around to make room and washed off the formica skins.
We had 3 days.
The first to get oriented and clear about fibers and activators, mixing dye recipes and chemical medium. Swatching out the dyes (painting small amounts) on all the fabrics they brought. Waiting for the drying process to complete to see how much lighter the colors would be. Doing our silk screening before painting.
The 2nd, demos from me and laying out of printed work and painting over those and many more pieces. I also created many buckets of dye for men's shirts and various swatches for vat dyeing. What I love is to see how differently everyone approaches their work. And also to see how the energy builds and gets so high and productive.
The 3rd day we washed out all we had done, did some discharging, and pushed to get a bit more painted and then cleaned up.
I think the information coalesced at the end. I spent time with Sharon fine tuning my class notes to really clarify the process. All in all a very fun, satisfying and edifying time. They are a great tightly knit group of women and I love spending time with them. The ideas flow and everyone is totally engaged. Thanks Cruzianas!