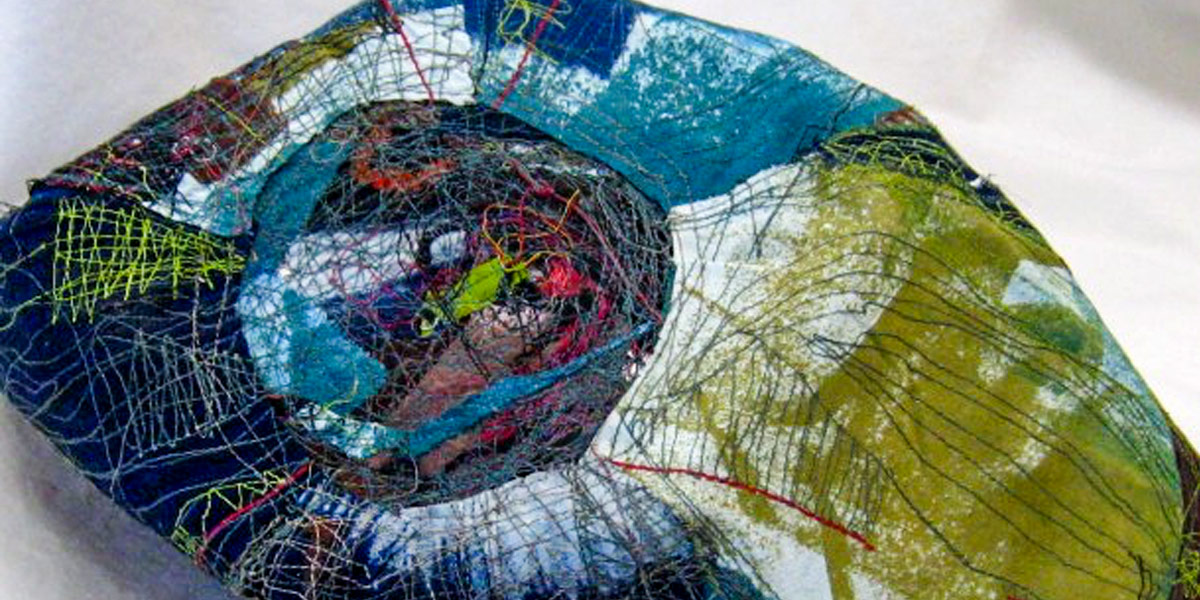 The Ampersand Vessel Challenge
My art group called  Ampersand or Amps meets every two weeks. At a recent meeting my friend Juline Beier presented her solvy pieces- cylinders made of solvy and stitched newspaper dipped in wax. She is always pushing herself towards more volumetric shapes like her beautiful delicate flax bowls. So, when we were critiquing the rolls I challenged her to make a bowl in the solvy/newspaper/ wax technique. And immediately she challenged me to do the same with my stitched-pieced-with-scraps solvy work.
The challenge was on!
First I made a pattern, a slightly awkward process, draping over a salad bowl. Then selected a variety of scraps and then sandwiched them between the layers of solvy, went to work stitching. I don't give myself much time to work this way. And so it was fun to feel my way forth- where to make more lacey places, where to leave open areas or closed. How to attach the bottom…Questions answered through doing. I am pleased with the results and would love more challenges to do this work so that I might develop my skill set. I'm stoked on the vessel-ness of it.