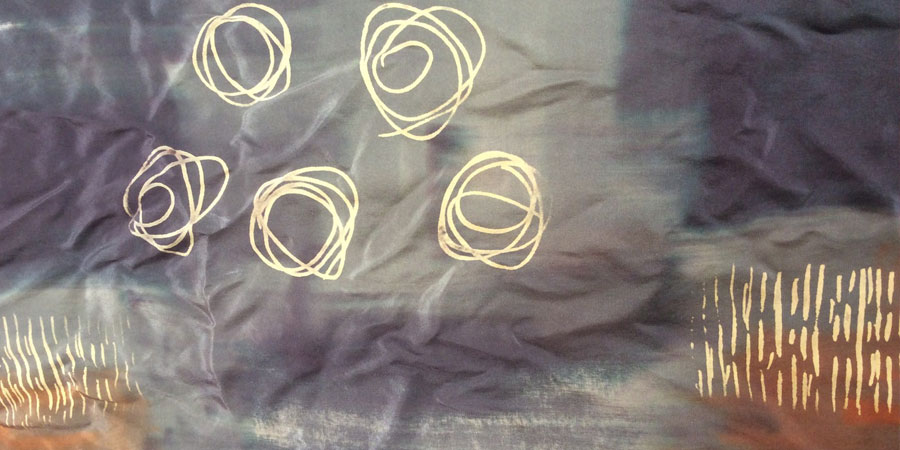 Making yardage for Catherine Bacon's art kimonos!
I make fabric for Catherine Bacon about twice a year. When I was doing yardage for her a couple of years ago, it became more full-time than I wanted. I liked having a steady paycheck, but I missed out selling at other venues ie: the Santa Fe Weaving Gallery, and at the Acqua hotel sales.
As I do love keeping my hands in many pots and in keeping with how Catherine's business was changing, when she decided to hire surface artists to make one of a kind yardage for her Art Kimonos, I jumped at the chance.
She sends me old remnants of her double georgette, this time in "butt ugly" colors (her words). I love the challenge of painting them into something beautifully mysterious at the same time using up the old fabric from previous collections.
In the past I have planned the fabric to fit her pattern, motif-wise. This time I painted and screened a design not knowing where the pattern would lay. That was a holdover from the Diane Ericson/ Gwen Spencer way of working at the Taos Design outside the Lines 2015. Very freeing.
I would love to see how they turn out. However, Catherine doesn't usually document each one. That's another reminder of the fleeting connection I have to these wonderful pieces.