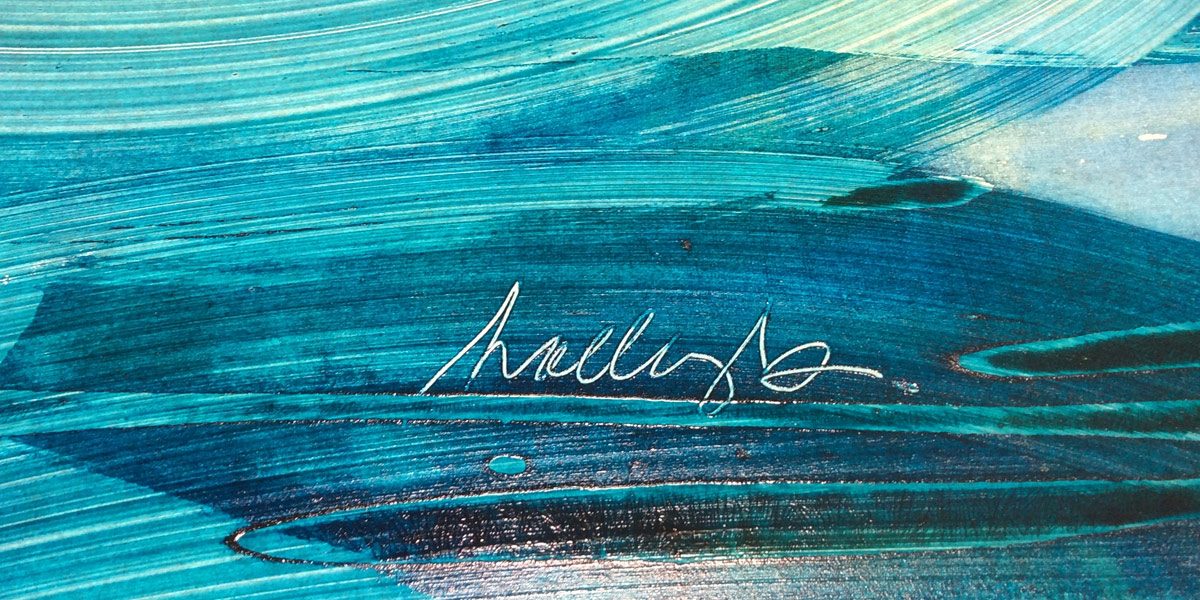 Playing with the Finger Paints!
I paint my fabrics flat on thin sheets of formica. I had a special table made that can hold 6 of these sheets to create more storage and let the fabric cure more slowly. When I clean these sheets sometimes there is a denser layer of paint when the fabric I have painted is thin- like organza. Such was the case on this day when I started playing with the goopy dye.
I wiped down the entire table with a scratchy sponge then scraped with a squeegee, and finally wiped clean with a sponge cloth. During the squeegee phase shapes began to appear, creating an oasis or alien planet. I also played around with writing my name thinking how cool it would be to have my signature on a watery base. Are you listening o' great designer of mine?!
Just having fun on a regular work day!