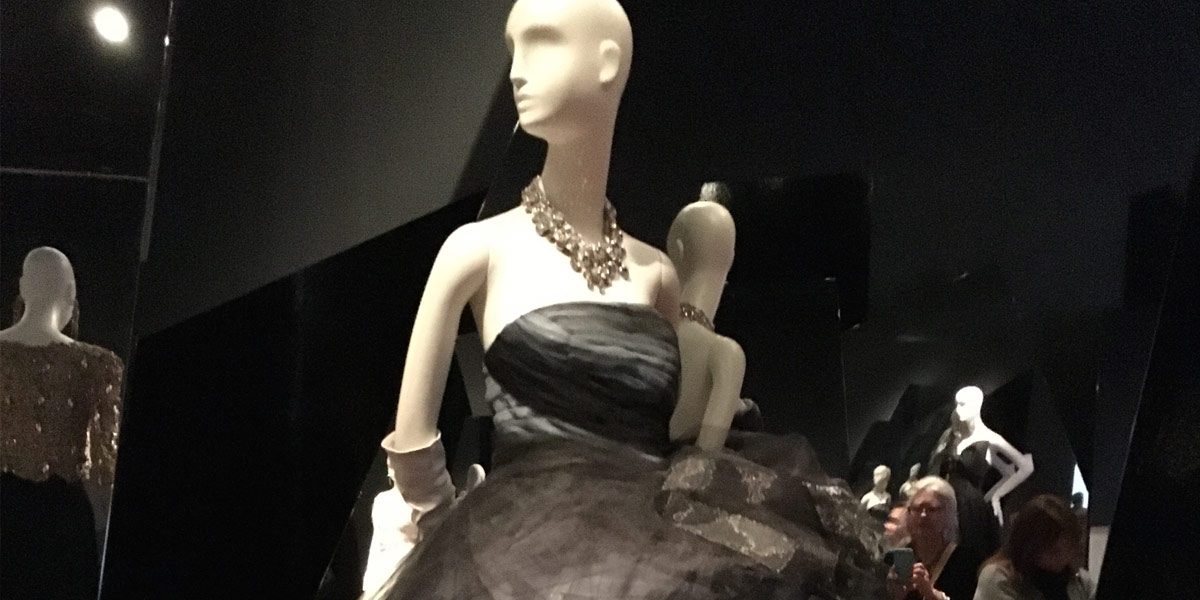 It's all in the details: Oscar de la Renta
My knowledge of Oscar de la Renta stems from the Sunday Chronicle society pages featuring the high society mavens. One in particular sported his designs faithfully with all the ruffles and frills. I was not drawn to pieces, feeling like they might be "matronly".
My surprise, then, was to view the show at the de Young Museum, where I could see and delight in the detailing and cuts.
The styles also transported me back the heyday of the sixties: Kaftans with major beading! Dr. Zhivago look-a-likes! Pantsuits! All styles that were cutting edge at the time.
And the gowns! The gowns were what gave gravitas to the show: truly elegant and avant guard. From a fiber sculpture perspective, the layering and volume of the fabric was positively 3D, imaginative and playful: taffeta taken to the nines, tucked and ruched to our hearts content. He had a Marie Antoinette thing going, shepardess with under layers…