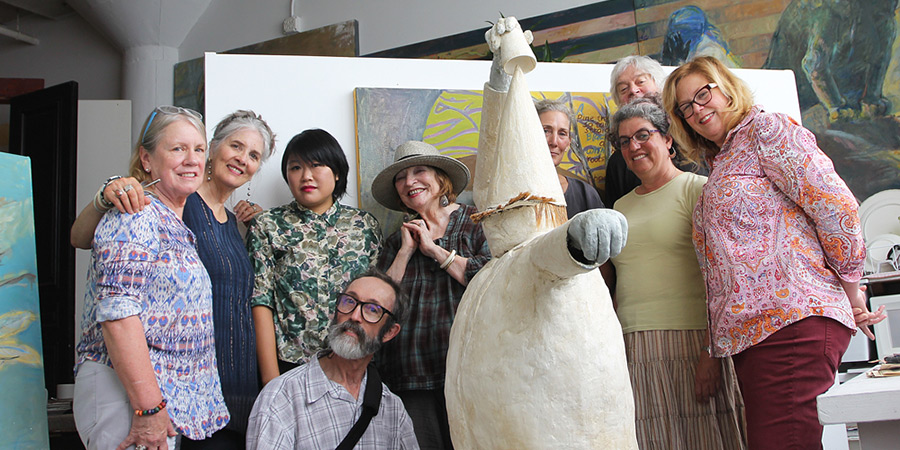 Most of you know me as a clothing/surface design artist, which indeed I am. But throughout my working life I have sought fulfillment in other modalities; I did fabric for homes, clothing, explored fiber sculpture. All using and relating to fiber, fabric, color, and composition.
When my 92 year old mother, Elaine Badgley Arnoux, got hit with the inspiration to use toilets as a metaphor for what values might be flushed down with this current administration I got excited.
A couple of things. My mother is a visionary nonstop. And as she ages I keep thinking this might be her last project and wouldn't that be nice for her to settle happily into her old age. Hah! So, when she talked about his project I thought, well if you can't lick 'em-join 'em.  And also it would give me the chance to be in partnership with other artists (14 others as it turns out), plus my mom, and create something in a format that is completely foreign to me.
So I became the ad hoc secretary and organizer. Working with a group builds character! And the others stepped in to help lead and we are now moving towards completion.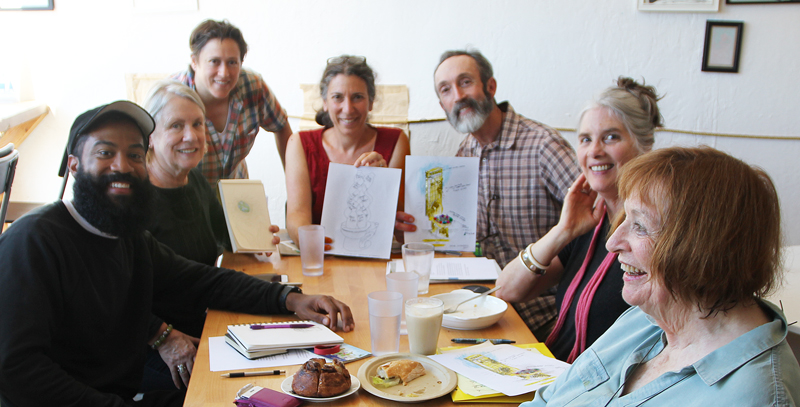 A venue was found, risers are being built, our community is stepping out of the shadows into the light of day to express what angst and outrage we might feel.
Not everyone will agree. Maybe there can be discussions, maybe not. But I am hoping this creative endeavor might provoke change, raise awareness, and maybe even some laughter.