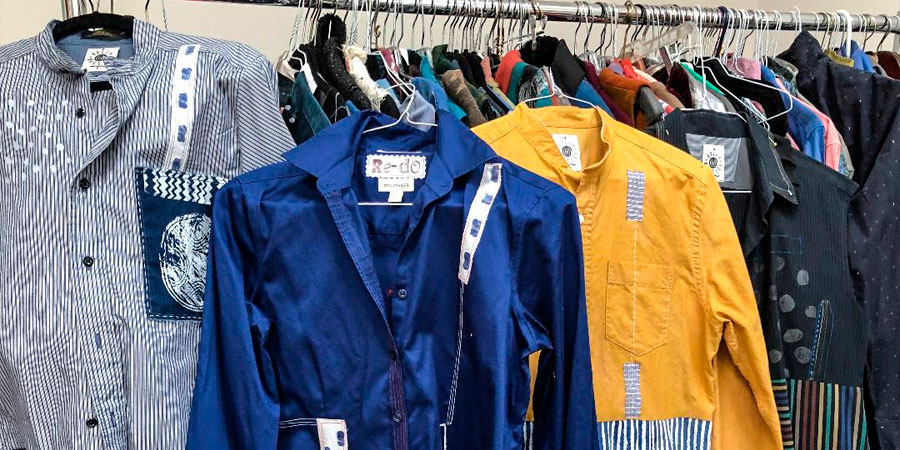 Excavation/ Creation/ Inspiration/ Reconstruction
Another show coming up next weekend, the pressure is on! Each preparation for a show is different, depending what I think is needed for that venue and my mood.
My mood right now is towards organizing and downsizing. That's where the tubs/bins/boxes come in. The 4 bins of indigos, (Gosh, I'm almost out of Mayan cortes, or wrap skirts), oh look, let's see what's in the unfinished projects box! You see where I'm headed.
But somehow that works for me. I need to let the spirit drive me- especially for my studio sale. When I was prepping for the last trunk show for the Santa Fe Weaving Gallery, I knew I needed more of a collection, and what might sell- vests, and a jacket. But for this show I want to have fun and hope that the viewers will respond.
So, we have a number of new re-do vests and tops, and I took 2 kantha jackets I had taken apart eons ago and reconstructed them into one fabulous jacket, plus 2 sweater vest/overtops, 2 shawl re-do ponchos with pockets. And still to come-more indigo pieces.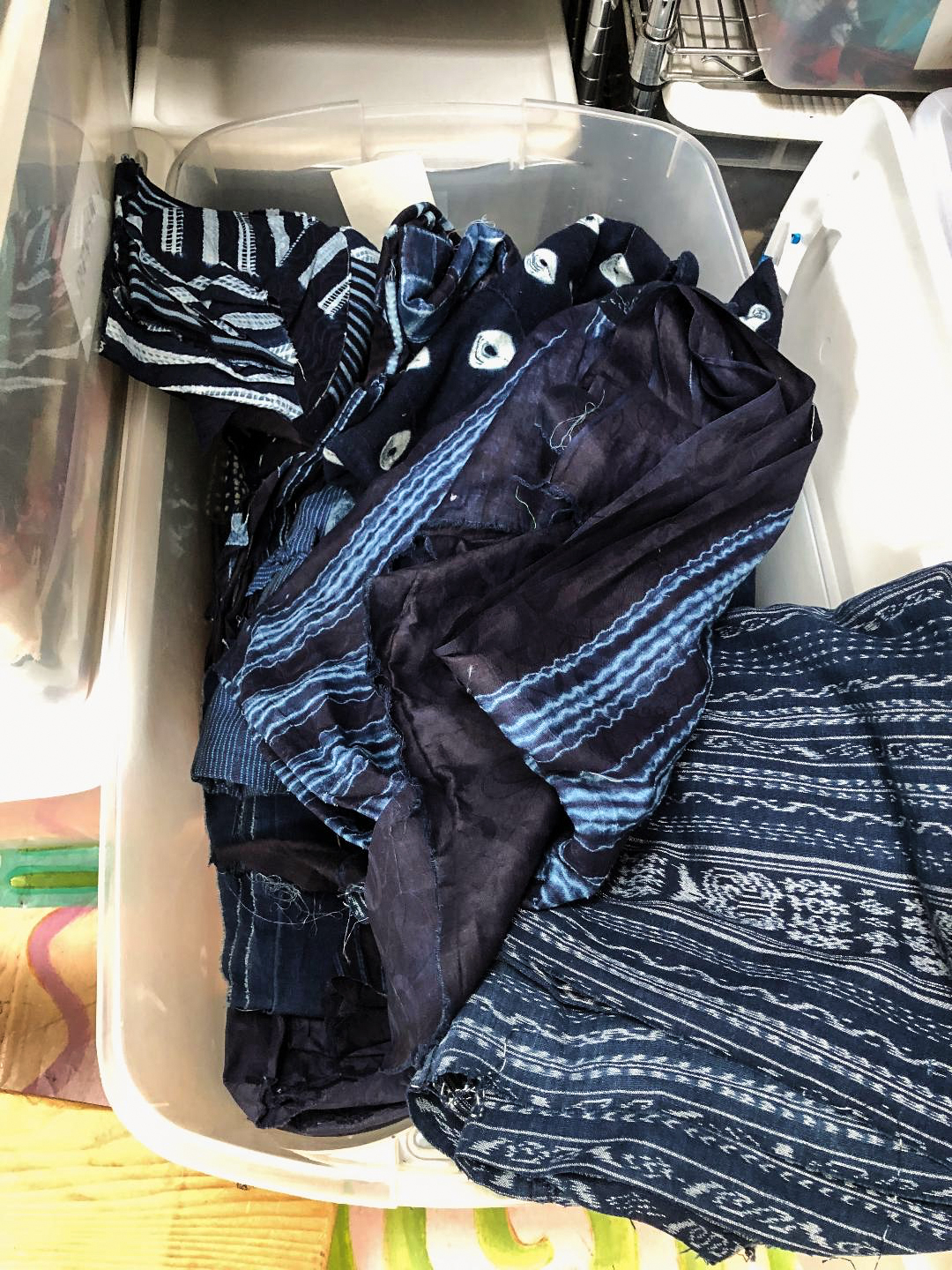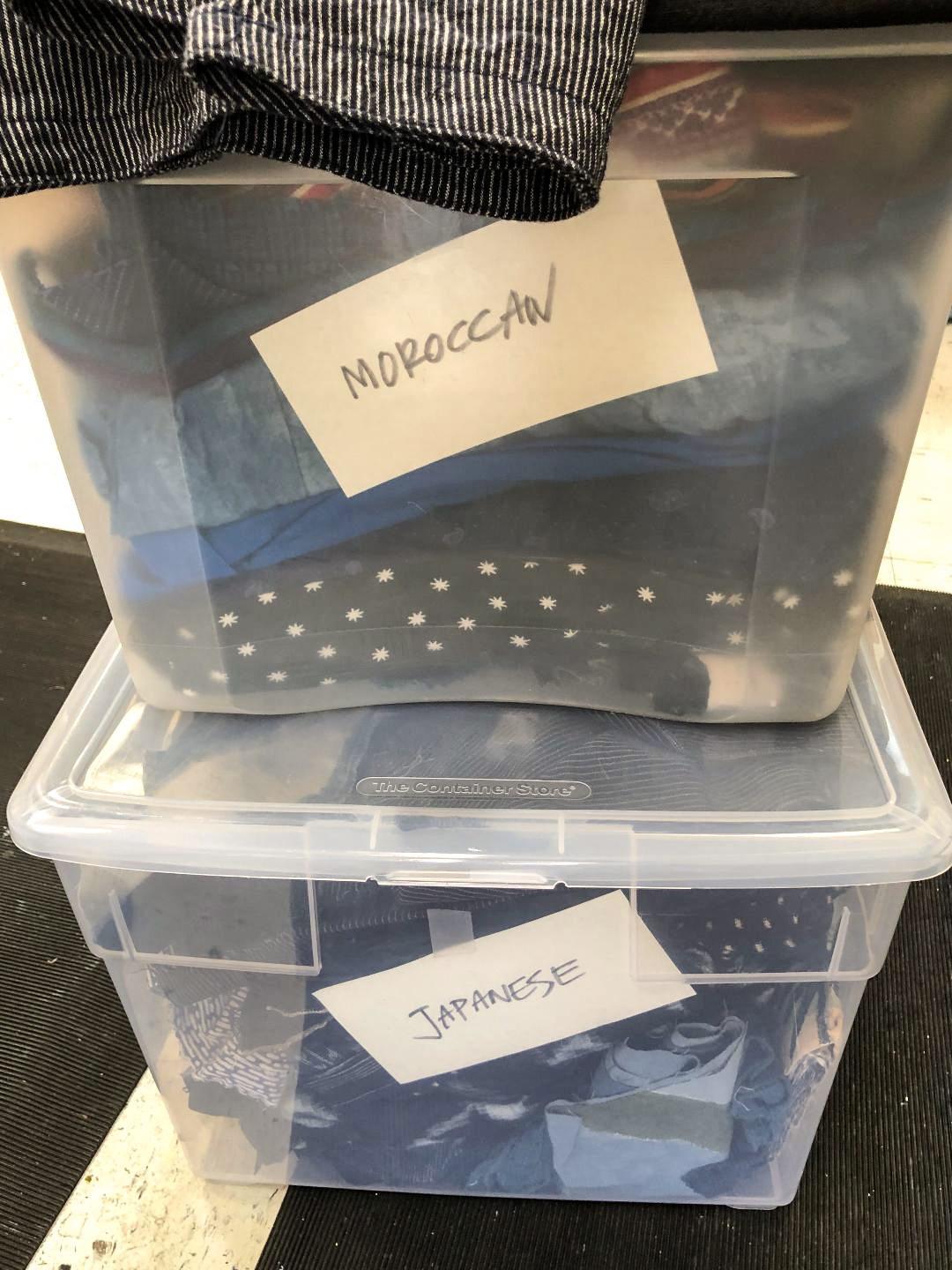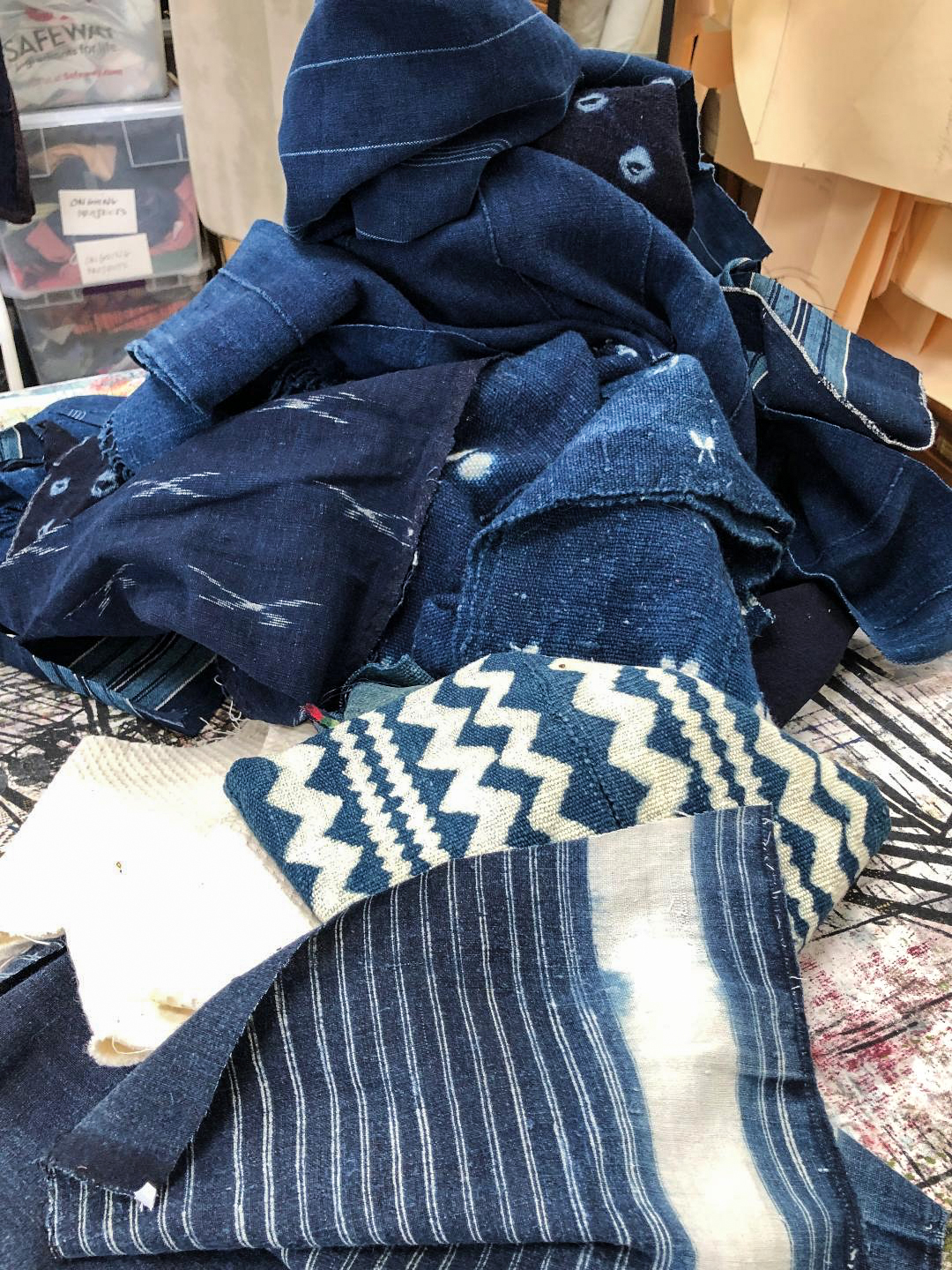 And that only skims the surface of the available raw materials that are calling to me!