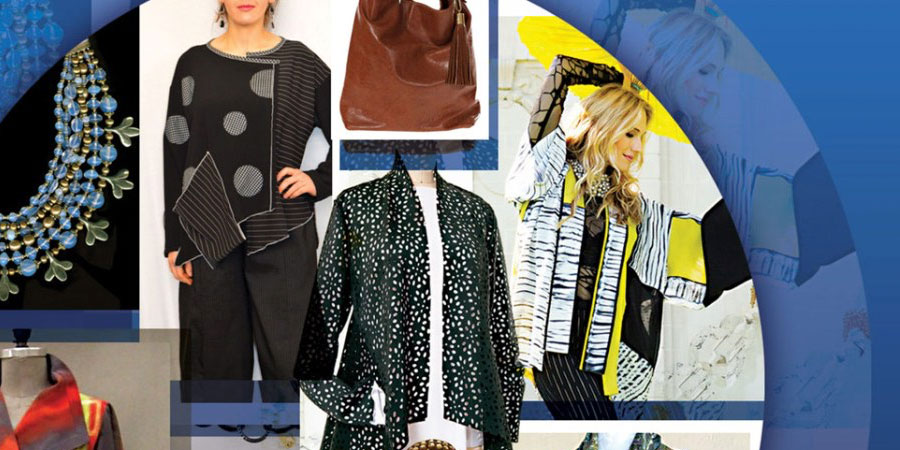 The Sewing Workshop of San Francisco stopped offering their annual holiday shows in the 90s. To fill the need for selling samples and one offs, Catherine Bacon, Susan Green, Ann McKenna and Lea Ditson organized the original Acqua shows. As an offshoot, Braeda Horan got the idea to start her own group with some of the other designers from the Pacific Designer Collection, which included our core group: Susan Kirschner, Pam Barry, Mala Freedman and myself.
When Braeda moved away from her own production, Susan Kirschner and I took over the job of managing and organizing it. The graphics for the invites were originally provided by Susan's husband, Steve Kirschner. Then, after many years he relinquished his post and I enlisted my brother, Marcus Badgley, to be head graphic designer.
Due to a number of complications regarding fabric availability, cost of studio space, etc. Susan has decided she wanted more time for her family, grandchildren and travel. And so now she is retiring. It was been a good run. We got along so well. She's a resilient, good natured and talented designer.
Therefore, that left me to organize.
Organizing isn't especially hard. But I like the idea of going forward without having to be in charge. It was always a challenge to find designers and getting them to commit. Then, there were the issues of collecting the graphics for the cards. Then, there were the issues of spelling everyone's name correctly! And the list goes on…
I will still have shows at my studio. I like to invite one or two other artisans to mix it up. And luckily Diane Master has revived the Palo Alto STYLE shows, providing a vital and different audience than Marin. Plus- I'll do any other shows I am offered and excited by!